For Sale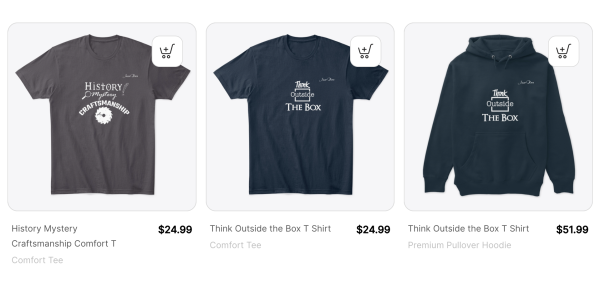 Puzzlebox T-shirts!
Check out these puzzle t-shirts I designed! You can purchase these here on my Teespring page.
My employees and I enjoy wearing brand T-shirts but Teespring allows us to sell these shirts without taking any of our time away from building and shipping puzzle boxes. What's not to love? 
I get a $5 kickback for every t-shirt purchased, so a big thank you for buying a shirt!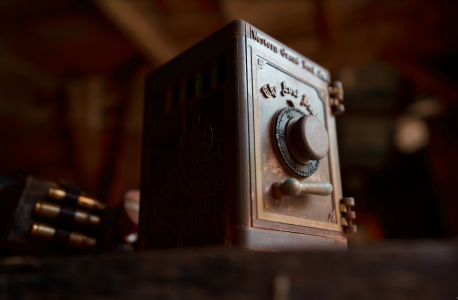 The Lost Vault of Jesse James
I designed the Lost Vault in a very basic CAD model back in 2020, and I've only just gotten around to bringing the puzzle to market through the technology of 3D printing. This box will be my first 3D printed puzzle! 
Ben Oxenford started helping me design the puzzle for 3D printing in November of 2021 and six months later we are now ready to share it with the public! 
I sent the puzzle to Steve Canfield to review, and then Robert Yarger as well, and they gave me some great feedback and we subsequently added another couple of puzzles to make it a little harder to solve all of the box's secrets. This is a beginners puzzle, but there are multiple layers to the box that make it a well-rounded solve with riddles and hints along the way.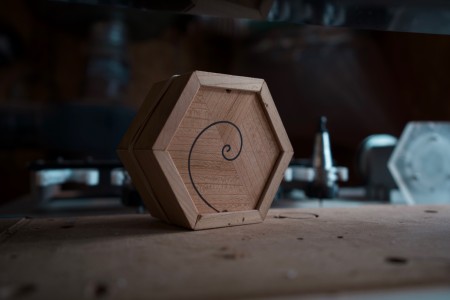 The Fibonacci Puzzle Box
The Fibonacci box is a mathematical anomaly, and is based on a previous puzzle design called the "Pi Box" .
There are currently no pictures of a finished Fibonacci box as the puzzle is still developing. 
Please checkout the social media links to see the latest progress on this puzzle.

Happy Customers
Field
Excellent craftsmanship. Exactly as described and shipping was fast. Thanks so much for making this so easy!