For Sale *New Pre-Order Available*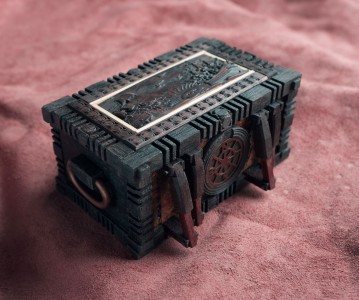 Are you interested in my latest creation, the Sea Chest? Let me know to make one extra for you because I'm going to make a limited edition of this puzzle in 2020. This is not a reoccurring edition run; I only make a specific number of puzzles and then move onto a new design. Each box will be signed and numbered by me. 
Cost: $750
Production Date: 2020
I'm considering making this puzzle into a trilogy...but it depends on how well the reception is for this first box.
Jack in the Box puzzle are back in Stock! Josh and I finished making all 100 of these puzzles and I'm selling them for $250 apiece.  Contact me in the footer below if you would like to snatch one of these boxes in time for Christmas! I'll send you a PayPal invoice and the puzzle will ship within 1 business day of payment.