For Sale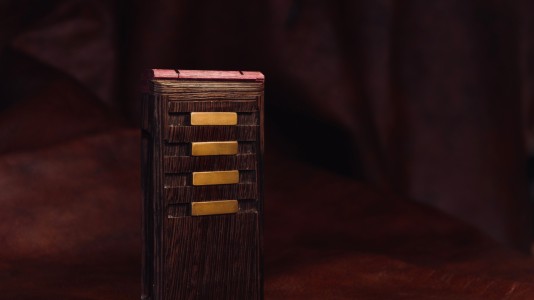 The Saifu puzzlebox is availible for purchase! 
These little puzzleboxes are my take on a business card or credit card holder...with a twist! There are four sliding tiles that need to be manipulated into a pattern hinted at on the box, but it's not as easy as it looks. The box is made to hold about four credit cards or five to seven business cards and can be opened fairly quickly and closed instantly. I made 15 prototypes of this design before I came up with a good way of implementing the tricky opening mechanism I wanted. 
There were 70 boxes produced from August 1st to October 22, 2018. All puzzles are signed and numbered by me. 
The Saifu box ships to USA for $150 (included in price) and $165 for all other countries.